2023 PRC VI-GRADE ZERO PROTOTYPES SUMMIT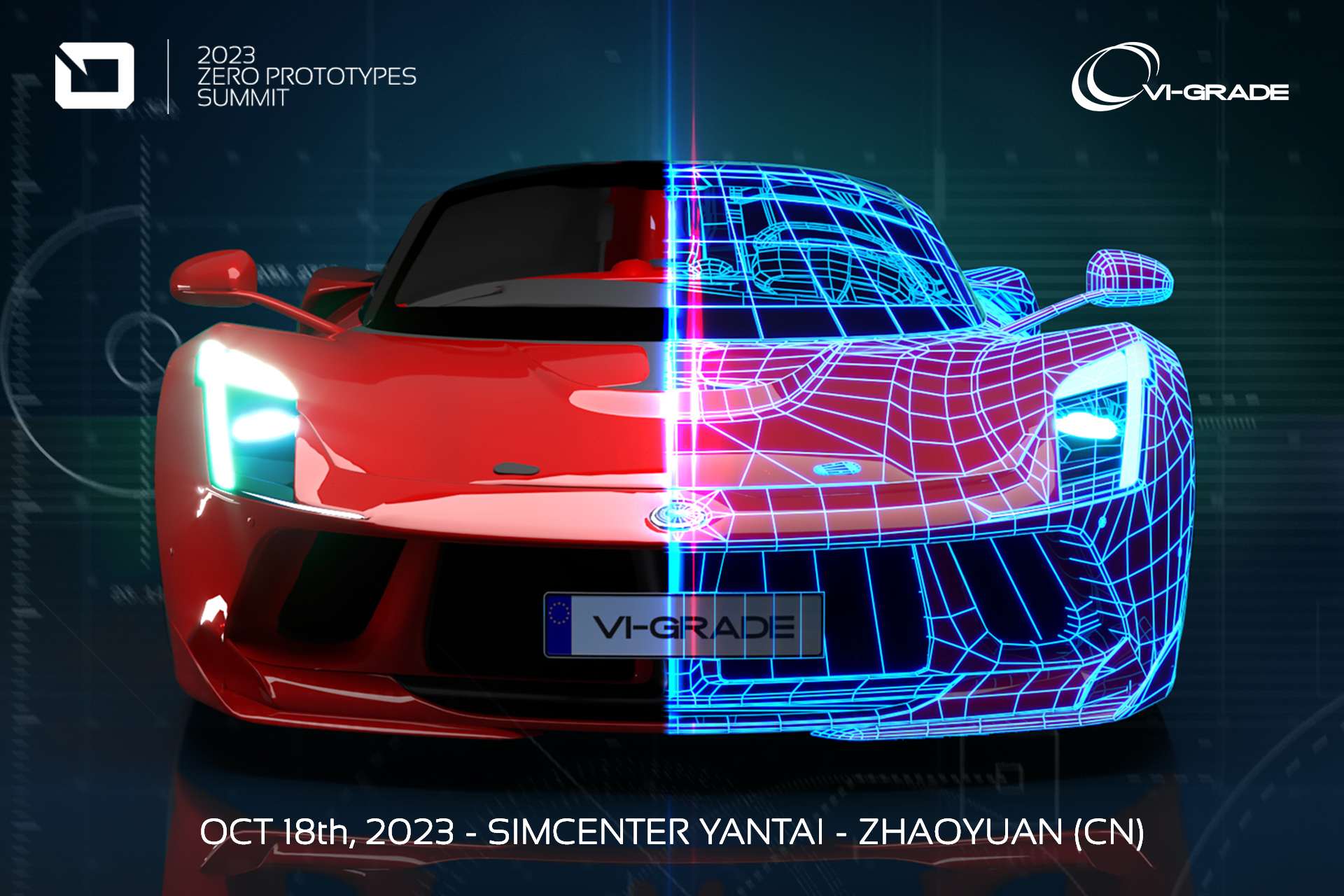 登记参加活动

2023 年秋季,我们首次将享誉全球的零物理原型峰会带到了中国。这一独家活动专门面向中国汽车行业的高级工程经理和经验丰富的设计工程师。

活动邀请了行业领先的演讲嘉宾,包括针对特定应用的驾驶模拟器的会议和演示。与会者深入了解了汽车行业如何使用 VI-grade 的仿真工具和驾驶模拟器来加速汽车开发并赢得零物理原型挑战。

此次活动于2023年10月18日在烟台招远的Applus+IIDIADA仿真中心举行,与会者有机会体验VI-grade的驾驶模拟器和整体解决方案,并针对特定领域的应用进行了特别的实践练习。
亮点:
聆听极具洞见和前瞻性的主旨演讲和技术论文。来自Applus+ IDIADA、奇瑞汽车、国汽智联、中国一汽、玲珑轮胎和蔚来汽车的行业领导者展示了他们如何利用VI-grade的尖端技术来减少对实体样车的需求。
参与富有互动性的样例展示。亲身体验 VI-grade 行业领先的仿真软件、驾驶模拟器和硬件在环技术,包括

DiM250驾驶模拟器实地参观

VI-grade桌面模拟器和硬件在环解决方案的现场演示

奇瑞星途汽车 - 现场观摩利用驾驶模拟器开发的星途 ES,进行平台硬点测试和底盘调校。

玲珑集团制动零部件试验室和轮胎测试试验室实地参观

IDIADA中国试验场和测试跑道沉浸式入场参观

拥有广阔的社交机会。除了在活动前一天(10 月 17 日)举行的非正式晚宴外,我们还在活动当天提供了丰富的茶点休息时间,为大家提供了一个交流平台,讨论驾驶模拟领域的最新趋势,交换意见并建立长期联系。

JOIN US ON THE ROAD TO ZERO PROTOTYPES!

For the first time ever, we brought our renowned ZERO PROTOTYPES Summit to China on October 18th, 2023. This exclusive event was dedicated to executive-level engineering managers and experienced design engineers from the Chinese automotive industry.

The event featured industry-leading speakers and included application-specific driving simulator sessions and presentations. Attendees gained insights into how the automotive industry uses VI-grade's simulation and driving simulators to accelerate new vehicle development with the objective of winning the "Zero Prototypes" challenge.

The event was held in local language on October 18th, 2023 at Applus+ IDIADA's SimCenter in Zhaoyuan, Yantai (CN) and gave attendees the opportunity to experience VI-grade's driving simulators and overall solutions, specifically targeted to discipline-oriented applications, live and in action.
Highlights:
Insightful Keynote and Technical Presentations from industry leaders including Applus+ IDIADA, Chery, CICV, FAW, Ling Long Tires, NIO and many more as they showcased their use of VI-grade technology to reduce the need for physical prototypes.
Interactive Demo Sessions to experience first-hand a selection of VI-grade's leading simulation, driving simulator and hardware-in-the-loop technology including:

A tour of the DiM250 Driving Simulator and Braking Lab

Live Demonstrations of VI-grade's DESKTOP and HiL Solutions

Chery Xingtu Automobile - Star Era ES site visit, developed using a driving simulator for platform hard point verification and chassis tuning

Site visit of Linglong Group's Brake Parts Laboratory and Tire Testing Laboratory

IDIADA China Proving Ground and Test Track Immersion Admission Tour

Numerous Networking Opportunities during tea breaks and an informal evening event on October 17th to discuss the latest trends in driving simulation, exchange ideas with peers and make long-term connections.