2023 JP VI-GRADE ZERO PROTOTYPES SUMMIT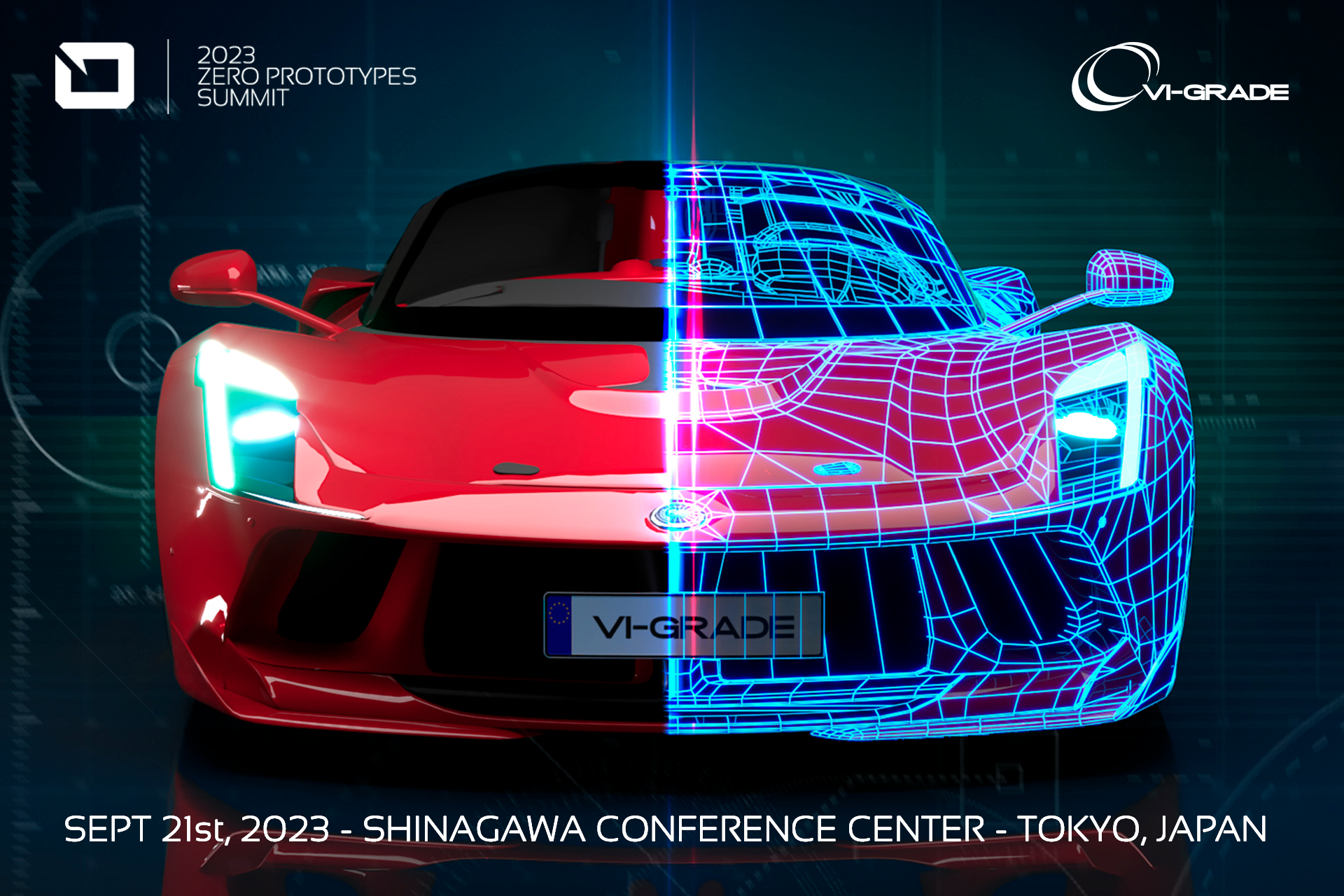 ZERO PROTOTYPESへの道を一緒に歩みましょう!
今回で
3
回目を迎える東京で開催される
VI-grade
のバーチャル・プロトタイプ開発のためのイベントは、日本の自動車産業のエグゼクティブレベルのエンジニアリングマネージャーや経験豊富なエンジニアを対象としています。
このイベントでは、業界をリードする企業のスピーカーによる、シミュレーション・ドライビングシミュレータ・
HiL
の活用事例を含むプレゼンテーションを行います。
参加者は、自動車産業各社が
VI-grade
のソリューションをどのように活用して車両開発を加速し、「ゼロ・プロトタイプ」のビジョンを実現しているのかを学ぶことができます。
このイベントは
2023
年
9
月
21
日に東京カンファレンスセンター・品川で開催され、参加者は
VI-grade
の最新ソリューションの一部を体験することができます。

デモ体験
日本のZPSでは、参加者がソフトウェア、ドライビングシミュレータ、HiLのデモを体験することが可能です。
COMPACT NVH Simulatorを運転し、様々な路面や車両の動作条件における正確な多軸振動や車室内音を体験できます。
DESKTOP NVH Simulatorを操作していただくことで、あらゆる種類のNVHデータも容易に理解でき、NVHに関するより信頼性の高い意思決定を迅速に行うことができるかを学ぶことができます。
VI-WorldSim と VI-CarRealTime を使用したオフライン環境でのADAS機能開発方法のデモンストレーションをご紹介します。
CONCURRENT REAL TIME社製のVI-grade のソリューションであるAutoHawk を使用して、ビークルダイナミクスイベントを実行するソフトウェアモデルに接続された実物のECUをテストします。
SOLIZE の自動運転シミュレータを用いた、自動運転システムの開発を加速する方法を体験できます。
Adams Real TimeによるDESKTOP Simulatorを運転し、正確で安定したリアルタイム車両シミュレーションを体験できます。
イベントは完売しました。定員に達しました。


JOIN US ON THE ROAD TO ZERO PROTOTYPES!
Our spin-off event in Tokyo, Japan, now in its third edition, is dedicated to executive-level engineering managers and experienced design engineers from the Japanese automotive industry.

Held in local language, the event will feature speakers from industry-leading companies and include application-specific driving simulator sessions and presentations.

Attendees will learn how the automotive industry utilizes VI-grade's solutions to speed up vehicle development and achieve the vision of "Zero Prototypes".

The event will take place on Sept 21st, 2023 at Shinagawa's conference center in Tokyo, and will provide attendees the opportunity to experience a selection of VI-grade's newest solutions.

LET US TAKE YOU FOR A RIDE!
The software, driving simulators and HiL demo experiences available at the Japanese ZPS will give attendees the ability to:
Drive the COMPACT NVH Simulator and experience accurate, multi-axial vibration and cabin sound for different driving surfaces and vehicle operating conditions
Drive the DESKTOP NVH Simulator and learn how it enables the full understanding of any type of NVH data, helping make challenging NVH decisions faster with greater confidence
Demonstrate how to develop ADAS functionalities on an offline environment using VI-WorldSim and VI-CarRealTime
Test a physical ECU connected to a software model running a vehicle dynamics event with AutoHawk, VI-grade's solution powered by Concurrent Real-Time for HiL applications
Drive the SOLIZE Autonomous Driving Simulator and experience how to accelerate the development of autonomous systems
Drive a DESKTOP Simulator with Adams Real Time and experience accurate and stable real-time vehicle simulation
The event is sold out. Maximum capacity has been reached.